This modern house was designed by architect Max Brunner.

Impressive are the Zen gardens and green roof.

The rooms are comfortable and each one can be both indoor and outdoor. There are several patios and terraces, which are related to different rooms. Natural light fills the house through the ceiling and sliding windows and doors. Although the ceiling height is only 2.45 meters, these windows and bright white walls ensure that the house is comfortable. This modern house design provides easy access to open spaces and minimalist pool.
The dining room is located in the middle of the house and is connected with two courtyard and covered terrace once. All rooms and outdoor areas are designed in a minimalist style. There's another very interesting feature of the project. Green roof operates a small plot of land as much as possible.
Modern House Design With Zen Garden and Green Roof










Sliding doors and windows provide easy access to outdoor
The comfortable living room is located between two yard
Dining is in the middle of the house













Elegant bedroom with sliding doors
Modern House Design with garden behind the wall



green garden and unique living room
Modern House Design With minimalist swimming pool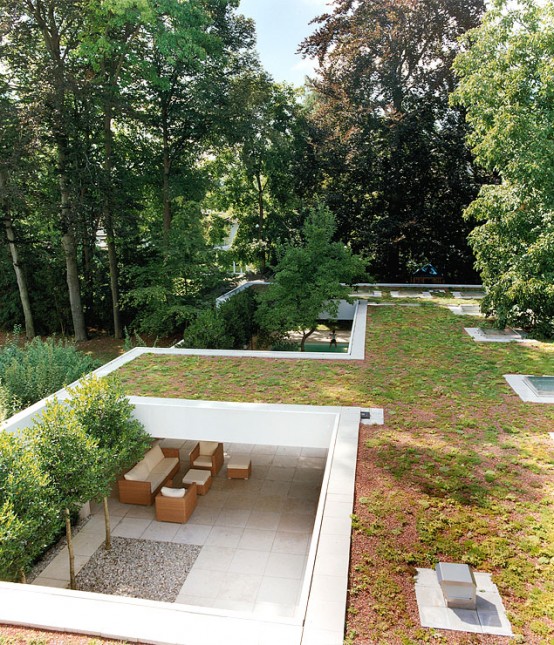 Unique green roof